Welcome to CIC's Feb.2022 newsletter!
We're delighted to welcome you to our first newsletter of 2022, providing headlines from the team's work here at the Connected Intelligence Centre.
A reminder for our new readers that CIC is an innovative, applied R&D lab: we're an eclectic mix of researchers, tech wizards and professional staff, reporting directly to the Deputy Vice-Chancellor (Education & Students). We invent, deploy and evaluate interactive analytics tools, using our expertise at the intersection of analytics, AI, teaching and learning — known as Learning Analytics. We're building a peer reviewed evidence base of what works and what doesn't. Our people are our secret weapon! Learn more about our vision and modus operandi.


CIC's expertise is helping to advance the UTS2027 strategy across the 2022-2024 priorities.

Lifetime of Learning: Learners will move in and out of UTS as they weave learning around their professional and personal lives, over varied timescales and modalities. CIC focuses the power of Learning Analytics/AI on building the in-demand core capabilities such as critical and reflective writing, open learning dispositions, and teamwork. Our platforms provide timely, personalised, actionable feedback, and we train teaching teams to build their 'literacy' with these automated feedback tools.
Connected Research: CIC is internationally recognised for its human-centred approach to evidence-based Learning Analytics, deployed on the frontline in our programs. We collaborate with many of the other leading labs in Australia and beyond, shaping the field.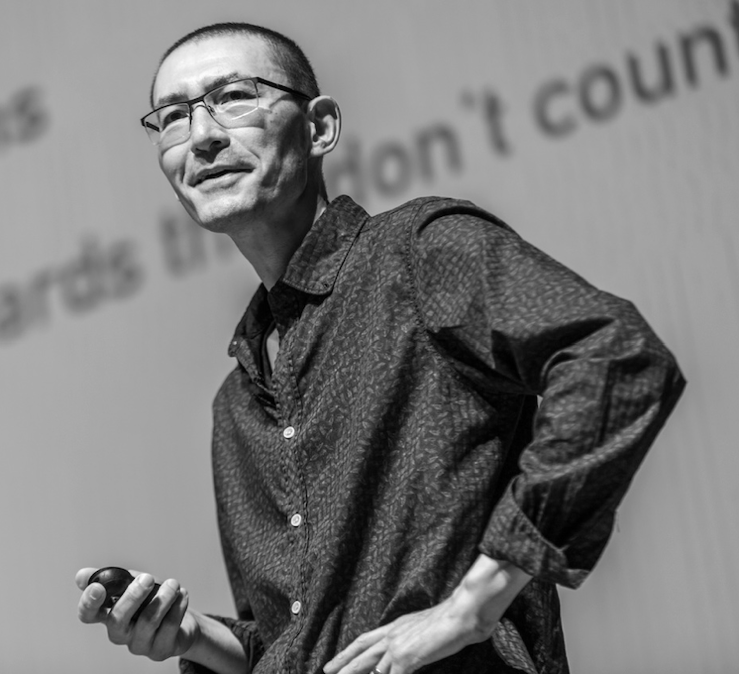 Our Distinctive Identity: Our custom-built platforms provide our academics with new ways to scale feedback to students on writing, work-integrated learning, career and study choices.
Sustainable Partnerships: Our contribution to Enterprise Learning is opening up exciting new partnerships with the professions and industry, and opportunities to equip the workforce in turbulent times.
Working Together: CIC collaborates with academics across the University, in close partnership with our IT division, tailoring offerings to suit individual requirements as well as providing broader support for learning and teaching activities.
The ethics of data and analytics run as a red thread through all our design and implementation work, and in this issue you'll find two stories illustrating our partnership with the Centre for Social Justice & Inclusion supporting the U@Uni Academy, and drawing on their expertise in the EdTech Ethics deliberative democracy consultation.


HUMAN-CENTRED ANALYTICS FOR LIFELONG LEARNERS: STUDENTS, ACADEMICS, STAFF
Learning Analytics to expand high school pathways into UTS

We need new ways to describe students' readiness for university. CIC partnered with the UTS Centre for Social Justice & Inclusion to help equip hundreds of high school students from under-represented equity groups, who are now about to start at UTS
Scaling personalised feedback to students

Students need timely and personalised feedback to know how to improve, as well as to build a sense of belonging that fosters motivation. But how is this possible with large enrolment numbers and when learning is fully online?
TRACK: data-informed insight into how the UTS curriculum maps to careers
TRACK Skills Analytics analyse the overlaps and gaps between skills in your CV, your studies (actual and potential), and the job market. The web apps are now being piloted with students, course designers and enterprise partners
Deliberative Democracy for EdTech Ethics
We need ways to bring students and educators into informed, extended deliberation about the ethics of EdTech powered by Learning Analytics and Artificial Intelligence. CIC adopted a novel community consultation process using the principles and methods of Deliberative Democracy to consult with the UTS community
CIC@LAK22: thought leadership and hard evidence
CIC provides UTS with both thought leadership and hard evidence about Learning Analytics. So it's no surprise that the team will present multiple times at the premier international forum next month...
Prof. David Boud joins the Researcher Professional Learning Analytics PhD project
We're delighted that UTS Emeritus Prof. David Boud, the internationally leading researcher on learning in higher education, has joined the Researcher Professional Learning Analytics PhD project
Jurgen Schulte joins as a CIC Adjunct Fellow
We extend a warm welcome to Jurgen Schulte, who has been appointed as a CIC Adjunct Fellow, following years of collaboration
Congratulations Dr Joseph Jung, PhD!
CIC front-end developer Joseph Jung isn't just a coding whizz: he also just received his PhD on the human-centred design of mobile apps!