About ALASI22
Welcome to ALASI22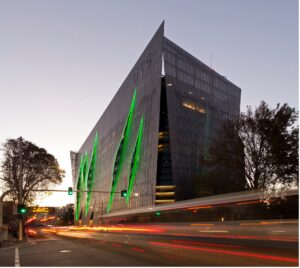 University of Technology Sydney, 8-9 Dec. 2022
Building 11, Broadway, Ultimo, NSW 2007
We are delighted to announce that the 2022 Australian Learning Analytics Summer Institute (ALASI22) will be held face-to-face, in Sydney! After the 2 year hiatus, it will be fantastic to connect with each other again, welcome new people into the community, to share our know-how and know-who to build the Learning Analytics community's capability.
ALASI has been timed to follow immediately after ASCILITE 2022 at University of Sydney, so if you're attending just add an extra 2 nights on, and walk down the road to UTS.
This is an in-person event.
When: Thursday 8th and Friday 9th December
Where: Room 401 Ground Floor, Building 11, Broadway, University of Technology Sydney
Call for contributions
Submission process
ALASI 2022 – Call for Proposals 
We are excited to be coming together physically for the first time in a while to build a program of active sessions that make the most of these in-person opportunities to connect, network, and share. With that in mind, we are calling for proposals from groups or individuals for two main session formats: (1) interactive sessions, (2) show and tell sessions.
Deadline for all submissions: 20th October 2022 – 11:59pm (AEDT) 
Interactive Sessions 
Interactivity is central to ALASI in 2022 – so the focus will be on sessions that provide opportunities for people to work and share together. Proposals for an Interactive Session are invited for the following suggested types of session design: 
Brainstorm challenges/World cafe

 

Panels or debates with a substantial amount of participant interactivity

 

Tutorials

 

Roundtables

 

Workshops

 

Hackathon

 

Other formats (as long as it's interactive!)

 
The length of sessions can be either 45 mins or 90 mins. Proposals for mini-symposia consisting of a series of presentations are not encouraged.  
Proposals for interactive sessions should use the Interactive Session Proposal Template (max 2 pages) and be emailed to cic@uts.edu.au with the subject "ALASI22 Submission". 
Show and Tell Session 
In the Show and Tell session, practitioners/researchers/HDR students will have an opportunity to present their work, or demonstrate a tool or approach. Each presenter will be given a space (i.e. station) in a large room/area to present their work, and groups of ALASI attendees will circulate around every 15 mins to engage with the presenters and their work at each station. Presentations may take the form of a digital poster, short series of slides, or a demonstration. HDR students are encouraged to present their work in progress.  
Proposals to present as part of the demonstration session should use the Show and tell proposal template (max 2 pages) and be emailed to cic@uts.edu.au with the subject "ALASI22 Submission". 
Program
Register
Registration type: includes all sessions, catering and the conference dinner.
Early bird (ends 30 October): $250 (+ GST)
Standard: $300 (+ GST)
Student: $100 (+ GST)
Register now via Humanitix to seal your place!
Accommodation
Accommodation
Star rating: 4 stars
Located on Broadway and a 5-minute stroll from the conference venue, the property has a restaurant, bar, heated rooftop pool and fitness centre.
Rate: $225 per night in a standard room, including breakfast
Access code for booking: UTS071222 (please quote the code via email on H2073@accor.com or phone to the reservations department on 02 9217 6797).
Star rating: 4.5 stars
Located across the road from the conference venue, has a 24-hour fitness centre, restaurant and bar.
Rate: $250 per night room only in a Superior King room
Link for booking: Four Points by Sheraton
Located in Mountain St and a 5 minute stroll from the conference venue, this is a converted warehouse with suite accommodation and an on-site café.
Rate: $235 per night for a Junior Suite (cooking facilities and lounge area) and 15% off all other room types
Link for booking: Veriu Broadway
Access code for booking via link: UTSCONF
Star Rating: 5 Stars
A unique, boutique hotel located in Kensington Street Precinct, just up from the conference venue. Features bars, restaurants, 24-hour gym, free bicycles and a rooftop pool.
Rate: Discount beginning from $385, subject to availability.
Access code for booking: ALASI22
Star Rating: 4 Stars 
Located around the corner from the conference venue on Wattle St, a small boutique hotel with a quiet courtyard and on-site café.  
Rate: 
8

th

December: $ 175 for Single Shoebox Room, $ 194 per night for Standard Queen Room

 

9

th

December: $180 for Single Shoebox Room, $ 199 for Standard Queen Room

 
Access code for booking: ALASI22
If these don't suit your taste or budget, there are many other accommodation options around UTS. This link provides some details about other options you may want to explore.
Contact
Contact
Have any questions or want to express your interest? Fill out the contact form below!
Organising Team
Simon Buckingham Shum (University of Technology Sydney)
Linda Corrin (Deakin University)
Gabrielle Gardiner (University of Technology Sydney)
Sarah Howard (University of Wollongong)
Kirsty Kitto (University of Technology Sydney)
Srecko Joksimovic (University of South Australia)
Hazel Jones (Griffith University)
Lisa Lim (University of Technology Sydney)
Danny Liu (University of Sydney)
Grace Lynch (University of New England and Society for Learning Analytics Research)