March 2019
Welcome ...
Welcome to the first newsletter of 2019, in which we review highlights from the close of last year, and the launch of this one.


Learn more about the progress we're making using data, analytics and AI to close the loop to students with personalised, data-driven feedback.


Learn how text analytics is developing to make sense of the comments we receive from thousands of student survey responses.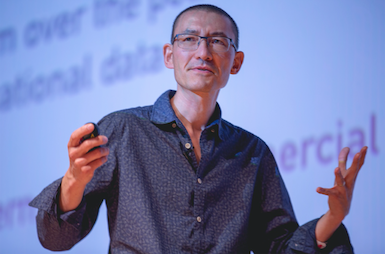 Director, Connected Intelligence Centre
Professor of Learning Informatics
Learn how CIC has been engaging with colleagues at UTS and far beyond, to develop human-centred data science in education.
CIC@Pharmacy Life Long Learning 2021
CIC's long term work with Cherie Lucas (School of Pharmacy) was the focus of a workshop last week at the 13th International Conference on Life Long Learning in Pharmacy, joint with Efi Mantzourani (Cardiff U.) sharing what we have been learning about the effective use of AcaWriter's automated feedback to support reflective writing. Full details below, including the slides. Lucas, C., …
Welcome Dr Alireza Ahadi, our new Postdoctoral Research Fellow!
We are delighted to announce that Dr Alireza Ahadi has joined CIC as a Postdoctoral Research Fellow. Welcome! I completed my PhD degree in computer science education research with a focus on learning analytics in 2017 at University of Technology Sydney. The thesis titled Data Analytics and Novice Programmer was mainly formed around exploring data deriven approaches to exhaust the …
CIC@LAK 2021: International Learning Analytics Conference
The International Conference on Learning Analytics & Knowledge next week is the premier gathering in the field, with double-blind peer review of full papers, and the proceedings archived in the ACM Digital Library, the leading repository for peer reviewed research in the computing sciences. As usual, CIC will be very active this year, contributing to diverse events. Here's your one-stop-shop …
Automated feedback for Pharmacy students' reflective writing: new evidence
New evidence of students' responses to receiving automated formative feedback on their reflective writing is now available. In a forthcoming paper from CIC's long-term collaboration with Cherie Lucas (School of Pharmacy, Graduate School of Health), the team reports that students who engaged with CIC's AcaWriter tool reported a range of benefits. Full-size colour figures not in the paper are also …
Welcome Dr Lisa-Angelique Lim, our new Postdoctoral Research Fellow!
We are delighted to announce that Dr Lisa-Angelique Lim has joined CIC as a Postdoctoral Research Fellow. Welcome! I completed my PhD in education with a focus on learning analytics in early 2021, at the University of South Australia. My dissertation, entitled Examining the impact of feedback based on learning analytics from the perspective of self-regulated learning, explored how students …
Human-Centred Data Science pays explicit attention to the human factors in the conception, design and delivery of data, analytics and AI. In this talk, Simon describe how this work is conducted in CIC, as we invent, deploy and evaluate data/AI-intensive analytics tools for teaching and learning in UTS. This seminar is part of the UTS Research Hub (RESHub).
NEXUS blog: serving fresh, digestible insights for designing effective learning analytics
With the explosion in Learning Analytics as a research field and commercial market, it can be hard to find the gems, especially for time-poor educators and analytics designers. Nexus is a new blog, launched by the Society for Learning Analytics Research (SoLAR), conceived and co-edited by CIC's Simon Buckingham Shum, with Melanie Peffer from the University of Colorado, Boulder. Nexus …
Visualization to support researchers' professional learning
CIC has been working closely with UTS Research, to help develop the roadmap and requirements for future systems to support researcher capability development. "Learning" isn't just what students do in degrees, it's now a lifelong process, certainly for professionals, and increasingly for citizens simply to stay up to date with the pace of societal change. A key group of working professionals at any …
Scaling up "Learning Power" for students and staff
How well do you cope with uncertainty and ambiguity? Do you need a language to think about your readiness? We're scaling up support resources for the Learning Journeys tool. Previous stories have given updates on the Learning Journeys tool, deployed at UTS as part of the long term research program led by Ruth Crick on "learning dispositions". As the CIC research project page explains:  "Learning …
Analytics for face-to-face learning
Despite the online revolution, many forms of learning require collocated, embodied expertise. CIC is at the forefront of techniques to provide automated feedback on collocated teamwork. While the pandemic has driven a lot of teaching online, certain forms of learning are impossible to replicate virtually. Hopefully, as we gradually return to campus, students and teachers will once again enjoy the unique …
Expert input to government policy consultations
Governments are preparing for the impact of data, analytics and AI. Learn how CIC is contributing to current Australian and UK strategy consultations around the implications for societal learning. The British All Party Parliamentary Group on AI is a multi-year initiative to help anticipate the widespread impacts that AI could have on society. They convene Evidence Sessions on different themes, in which Lords and MPs have …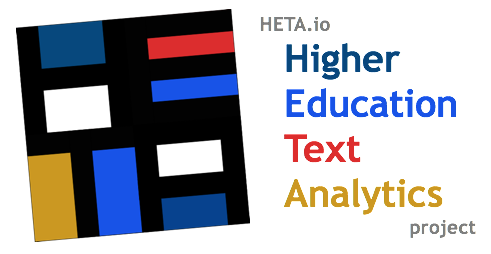 CIC led the Higher Education Text Analytics project (HETA), funded by the Australian Technology Network (ATN) Grants Scheme for Excellence in Learning and Teaching.
UTS doctoral researcher Shibani Antonette developed a resource describing the contextualisation of AcaWriter for Accounting students. Shibani describes how a learning design pattern developed for Law students has been adapted to the requirements of the Business Faculty.
The Text Analytics Pipeline (TAP) software underwent significant improvements. A batch mode now allows the processing of unlimited numbers of documents from Amazon S3 Cloud storage....
In the course of investigating the use of Natural Language Processing and machine learning tools to better extract and navigate our student comments data, it became apparent that many tools have some shortcomings when used on this type of text.
UTS doctoral researcher Shibani Antonette gave a presentation toward the end of 2018 on text analytics for writing analysis. The key question she tackles is how we scale text analytics whilst also recognising the important contextual differences of students engaged in different kinds of writing, in different disciplines.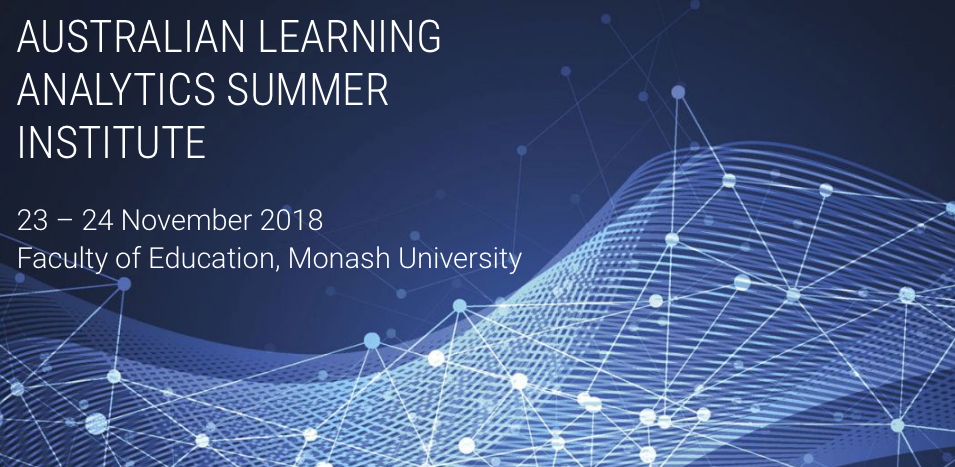 UTS Connected Intelligence Centre
Monash University I
23 - 24 Nov 2018
CIC is making major contributions to training the next generation of Learning Analytics researchers and practitioners. At the forthcoming

Australian Learning Analytics Summe

r Institute, the team is helping to run five sessions
In an exciting new paper from the Health Simulation Analytics project, we document our approach to give meaning to multimodal group activity data, in order to give personalised feedback to teams as quickly as possible..
A two year collaboration between CIC and UTS academics to design a feedback tool that assists students with improving their drafts prior to submission.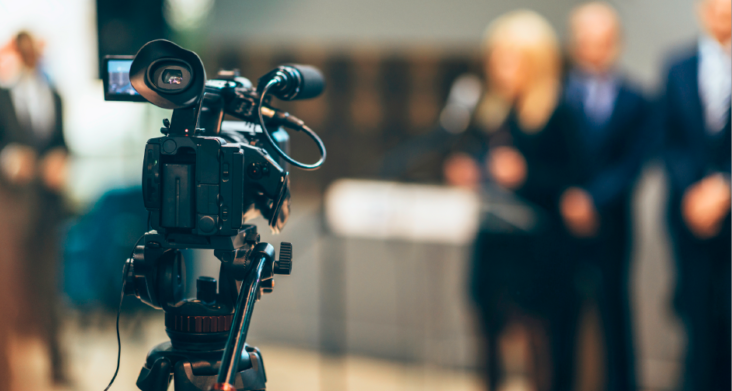 UTS Connected Intelligence Centre
Ideation Studio I 13
Feb 2019
A conversation hosted by CIC, in collaboration with racial equality organisation - All Together Now. It explored ways in which UTS and All Together Now can use analytics and machine learning to automate the monitoring of racism in the media and consequently, combat this discrimination.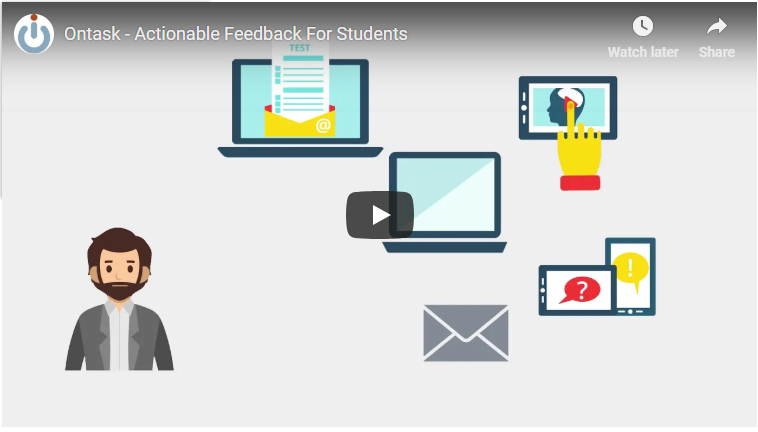 UTS Connected Intelligence Centre
Ideation Studio I 18
Feb 2019
This workshop brought together system architects from multiple universities interested in the future of the OnTask architecture, and the Learning Analytics API (LA-API) architecture.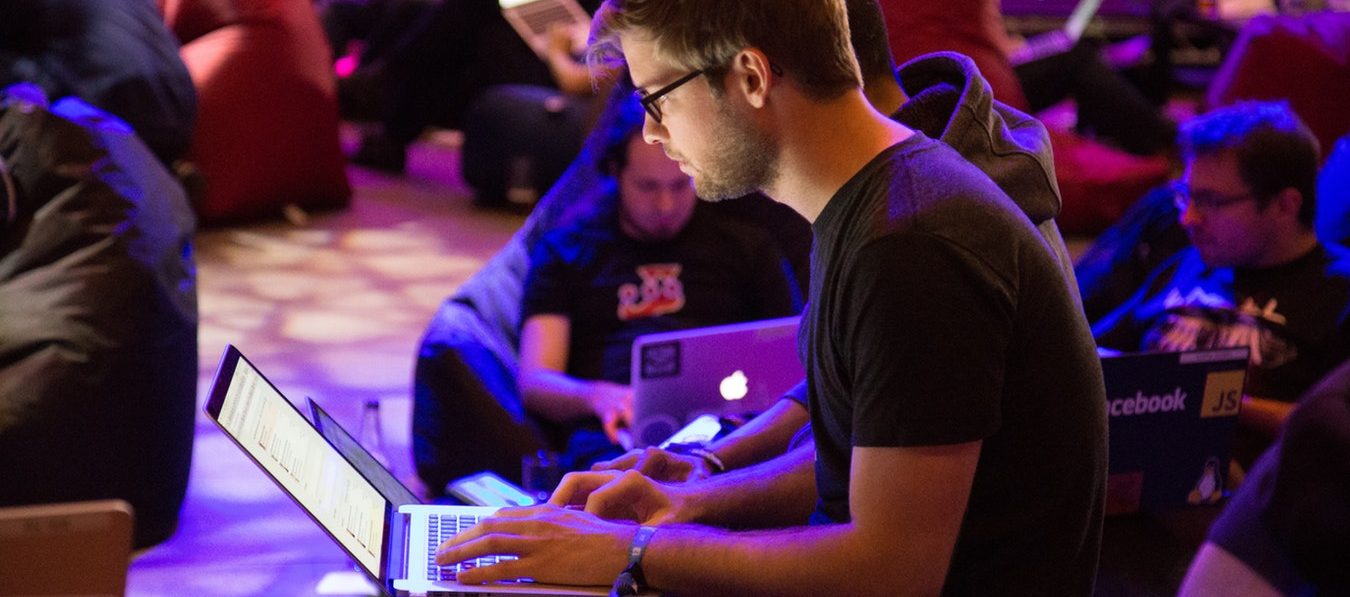 UTS Connected Intelligence Centre
Ideation Studio I 19
Feb 2019
UX/LX Workshop on Personalised Feedback
CIC hosted a workshop on the design of good User and Learner Experiences with systems providing automated, personalised student feedback at scale. Replay the stunning keynote from Holly Derry.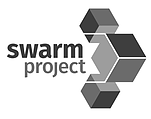 UTS Connected Intelligence Centre
Ideation Studio I 21
Feb 2019
SWARM is a platform aimed at improving analytical reasoning in intelligence work. In large-scale testing, teams on SWARM showed they could produce remarkably better reasoning than control teams. Replay this exciting seminar from Tim van Gelder.
CIC had a strong presence at LAK2019 with 7 of the current team actively participating across the 2 days of workshops and hackathons as well as the 3-day conference.
CIC warmly welcomes Nikhil Sarathy who came on board the team last month. Nikhil is a doctoral student in Learning Analytics, with a focus on future learning ecosystems and the key challenge of lifelong learner data interoperability.
Zhenzhen: "I am a Ph.D. student majoring in Educational Technology.Since September 2017, I have been studying in South China Normal University.My research during this period has involved in a funded projectThis that aims to evaluate students' computational thinking through human-computer interaction and provide actionable and tailored feedback for further learning."
Xizhe: "My research interests include, learning analytics, big data in education, and service computing. As a visiting student here, I am very grateful for this fantastic opportunity to learn from CIC. I hope some meaningful work could be achieved by cooperation to improve the effect of learning and teaching during these six months.
"The Big Question for me is: how to give meaning to multimodal data to enhance teaching and learning process in blended scenarios? I can see a huge potential in analytics in both physical and virtual spaces, I think linking both could bring the possibility to model learner's profile in a more complete way."