CIC hosted a remarkable convergence today, as the Directors of the first Learning Analytics Centres in both China and Japan visited to see how we operate as an innovation centre for applied, human-centred data science in UTS learning and teaching.
Jingjing Zhang is Director of the Big Data Centre for Technology-mediated Education in Beijing Normal University, and Hiroaki Ogata is Director of the Center for Learning Analytics at Kyushu University. Jingjing and Hiroaki shared their centre's vision and work with CIC, and we look forward to exploring collaboration possibilities.
For further details about these two pioneers, and their centres, see below.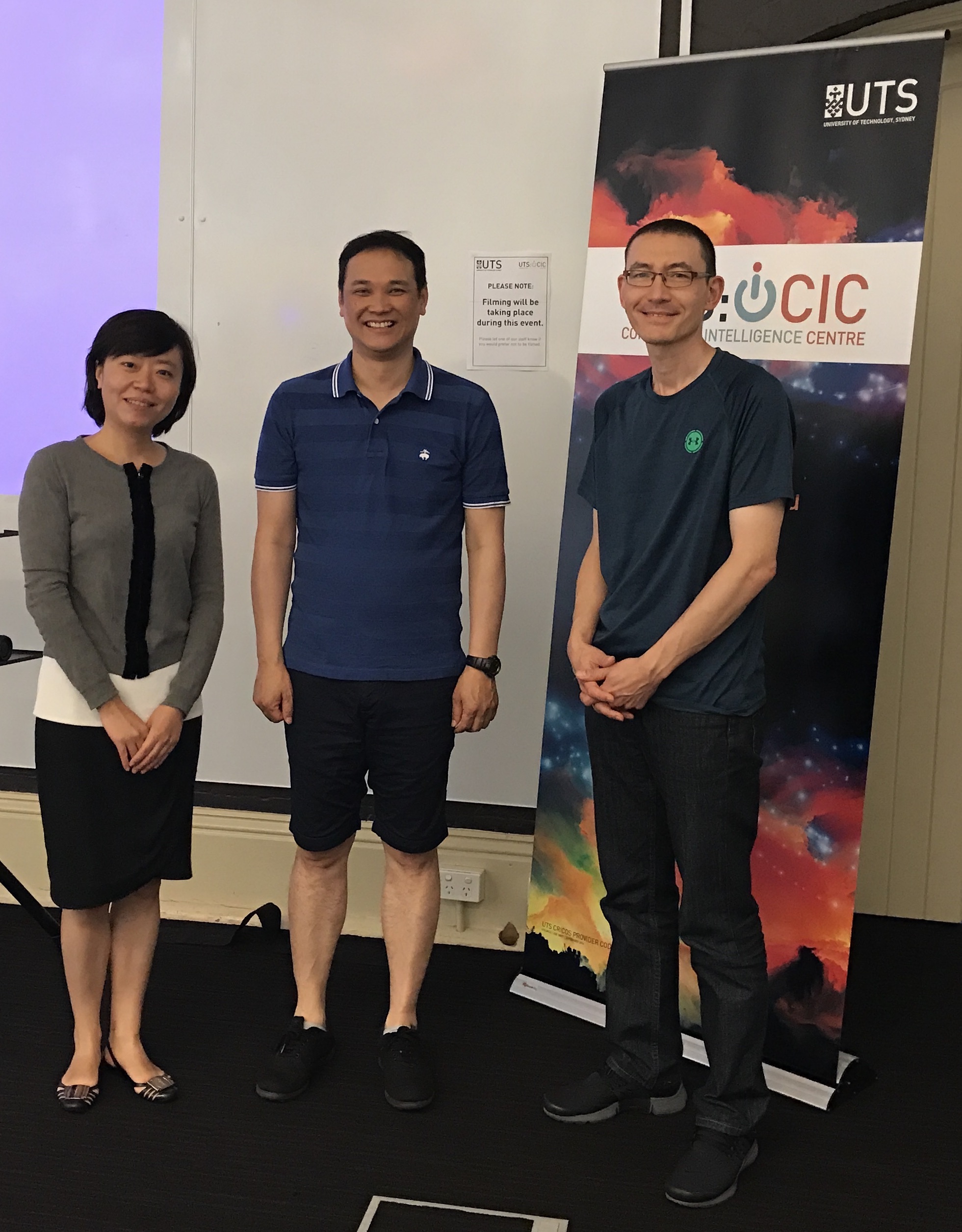 Professor Hiroaki Ogata is a Distinguished Full Professor at Faculty of Arts and Science, the Graduate School of Information Science and Electrical Engineering, and Director of the Center for Learning Analytics at Kyushu University, Fukuoka, Japan. Kyushu University is the 4th oldest university in Japan and one of the former Imperial Universities. It is considered one of the most prestigious universities in Japan. The mission of Hiroaki's Center for Learning Analytics is to explore how the analytics of educational big data including e-Books, e-Learning, e-Portfolio and university administrative systems can enhance "learning and education". It conducts:
R&D in support of education and learning based through analysis and visualisation of educational big data, and the development of learning analytics methodologies and application systems
Data Management of learning and education logs, including international standardisation
Planning & Evaluation to improve education and learning through data analysis and consultation with teachers, students and teaching assistants, and educational evaluation based on data analysis
User Support through the promotion and support of the M2B system (Moodle, Mahara, BookLooper).
Associate Professor Jingjing Zhang directs the Big Data Centre for Technology-mediated Education at the Faculty of Education of Beijing Normal University. The purpose of the Centre is to support collaborative projects to inform theory, policy, teaching, learning and assessment, as well as to improve efficiencies, outcomes and understanding in the broad area of technology-mediated education. The Centre operates as a collaborative milieu and brings together scholars and practitioners to implement learning initiatives and facilitate and conduct research on big data. The outlook is transnational and promotes interdisciplinary collaboration. Beijing Normal University, a key university under the administration of the Ministry of Education, is a renowned institution of higher education known for teacher education, education science and basic learning in both the arts and the sciences. BNU is ranked as the top institution in Mainland China in the discipline of education.