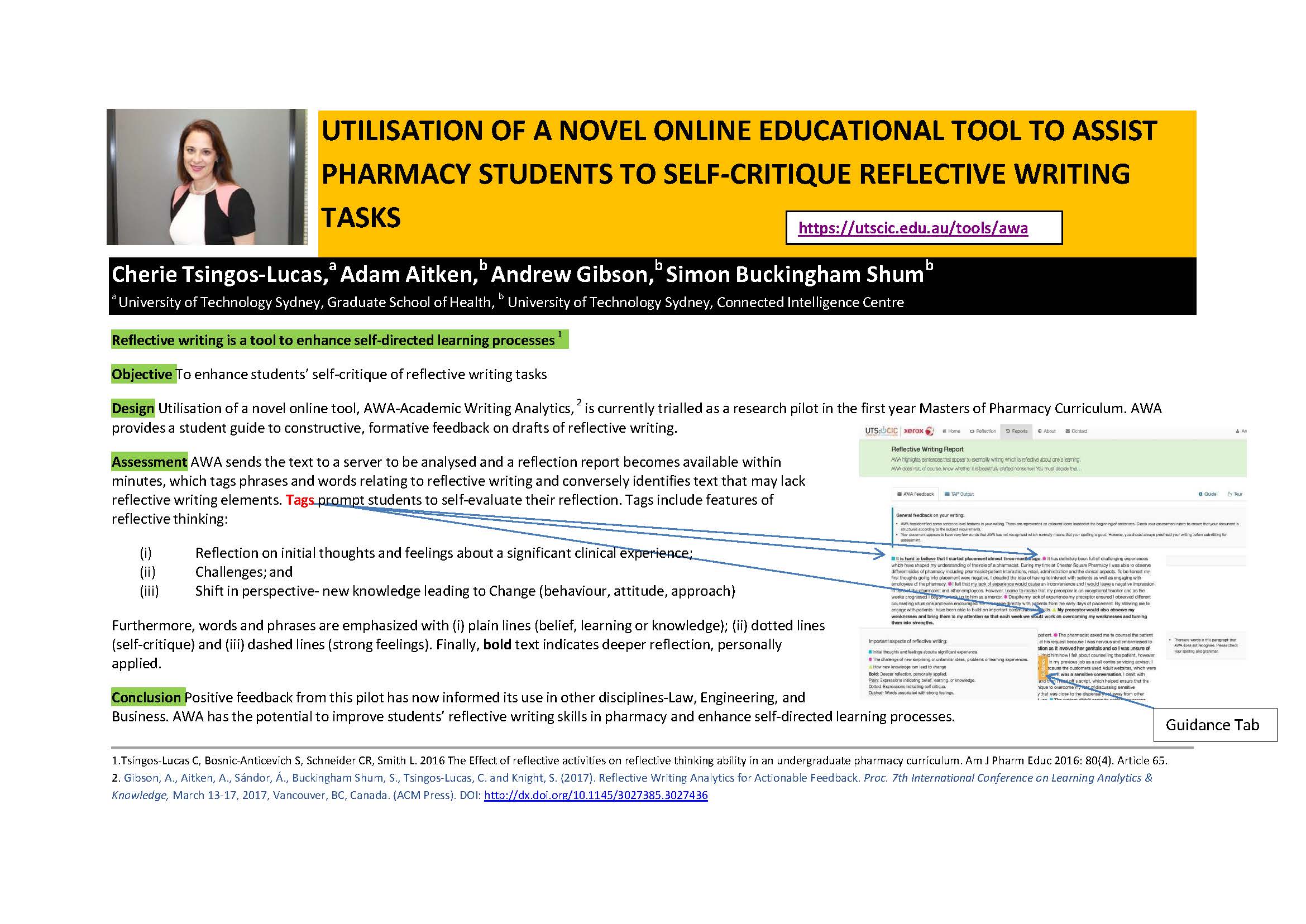 CIC Researchers Simon Buckingham-Shum, Andrew Gibson and Adam Aitken, along with Cherie Lucas from UTS Pharmacy have been awarded a Teaching Innovation Prize in Italy for their poster summarising their development of the Academic Writing Analytics (AWA) tool for student self-reflection. The poster, entitled "Utilisation of a novel online educational tool to assist pharmacy students to self-critique reflective writing tasks" explains the objectives and designs of the tool, which has already been utilised effectively in the Faculties of Law, Engineering & IT and Business at UTS.
The poster notes that the AWA tool has the potential to improve students' reflective writing skills in pharmacy and enhance self-directed learning processes.
The paper's abstract is expected to be published in the journal Pharmacy Education. 
Citation for the poster:
Tsingos-Lucas C, Aitken A, Gibson A, Buckingham Shum S. (2017). Utilisation of a Novel Online Educational Tool to Assist Pharmacy Students to Self-Critique Reflective Writing Tasks. Proceedings of the 9th Pharmacy Education Symposium Conference, 9th-12th July 2017. Prato, Italy.