Date: Wednesday, 21st October 2015
Time: 12:00 AM
Location:


Seminar and Afternoon Tea with Chirag Shah, Rutgers University, USA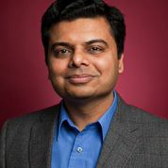 Wednesday October 21: 1:30pm-3pm
CB11.04.202
(For further information please contact theresa.anderson@uts.edu.au)
To assess information seeking/retrieval processes and outcomes, goodness of various objects involved in search such as queries and documents are evaluated. This evaluation could lead to recommendations (e.g., related queries, potentially useful books, interesting movies) to improve success and satisfaction of information seeker. However, in many cases, it may be too late to use those recommendations to mend the damage already done. Can we predict if a search session or project is moving on a suboptimal trajectory before it's too late and offer suggestions to fix that trajectory – a Minority Report kind of idea? In this talk I will present some of our works that essentially provide a positive answer to this question. Specifically, I will talk about how we could analyze a search process in an exploratory search task to be able to predict its likelihood of success, and how we could switch the search trail of a possibly failing search with a one that could improve the chances of success dramatically. Extending this scenario to collaborative search, I will discuss our work that shows how we could do early detection of potential benefits of collaborating with someone for information seeking. I will also talk about the scenario when during a collaborative search, we could identify relative skills that individuals exhibit and use that knowledge to recommend roles that collaborators could assume in that search task. Finally, I will talk about some of our very recent works in which we are using data collected through mobile and wearable devices to predict one's search behavior.
About the speaker
Chirag Shah is an assistant professor in both the School of Communication & Information (SC&I) and the Department of Computer Science at Rutgers University. His research interests include information seeking/retrieval in social and collaborative contexts. Shah received a PhD in information science from the University of North Carolina (UNC) at Chapel Hill. He directs the InfoSeeking Lab ( http://infoseeking.org/) at Rutgers where he investigates issues related to information seeking, interactive information retrieval, and social media, supported by grants from National Science Foundation (NSF), Institute of Museum and Library Services (IMLS), Google, and Yahoo! More about him can be found from his homepage: http://comminfo.rutgers.edu/~chirags/