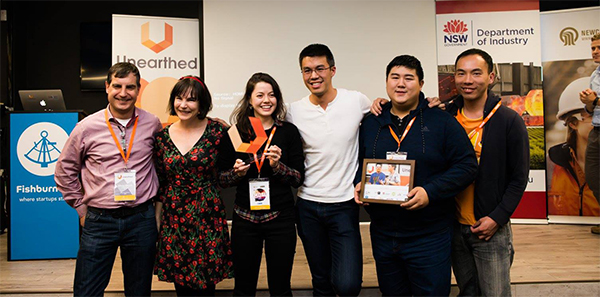 Students studying the UTS Master of Data Science and Innovation (MDSI) degree have once again achieved amazing success with their latest hackathon challenge at Unearthed Sydney over the weekend.
Over 30 MDSI students in 8 different teams competed against other universities and professional companies and after five challenges took out ALL three cash awards! This included first prize, tied second, as well as the Young Innovators Award. The team who were awarded first prize of $2000 as well as credits and support from Amazon Web Services (AWS) included a handful of students who were only in their third week of study!
"If this is what the first 3 weeks of my degree is like, this Master's program is going to be amazing"
MDSI Student – Corinna Mittmann, 1st prize winner
Unearthed Sydney 2016 was a 54-hour long event where 20 teams were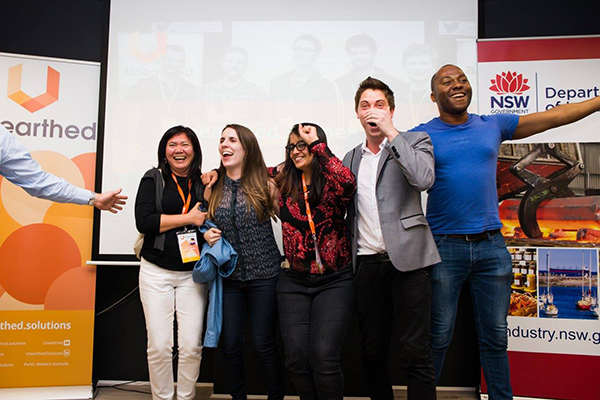 challenged on developing prototype solutions to solve Big Data challenges in the resources sector. The winning MDSI team (team Data Cake) developed a predictive algorithm by analysing 9 GB and 173 million rows of data to help South32 improve their alumina production output.
As a result of the MDSI students' unprecedented success, many of the industry partners and mentors at the event were interested in working with the students on future data projects. Microsoft offered $5000 worth of credit to use in a Microsoft azure cloud computing platform for the winning team to work towards operationalising their idea.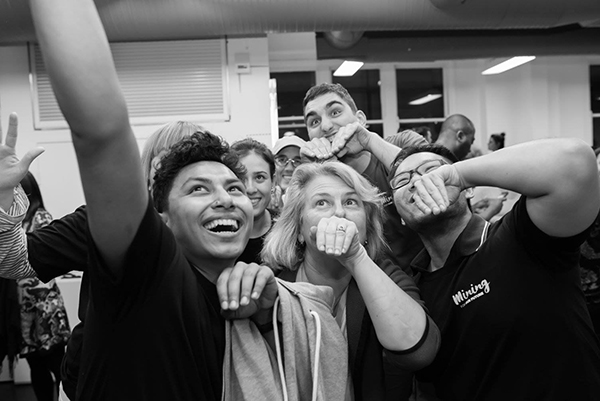 MDSI partners with the NSW Data Analytics Centre to integrate data challenges or 'Hackathons' into the curriculum, providing a vehicle for very authentic learning. Since introducing these hackathons into the curriculum, MDSI students have recorded back-to-back success and have consistently been at the top of the leader board.
"It has moved my understanding and insights of data analytics beyond the classroom environment into the 'real world' of 'big data' challenges and I think this might be a start to my addiction to hackathons."
MDSI Student – Young (Chierk Wang )
Building on our previous hackathon wins, this impressive result once again advances the MDSI reputation as a world-leading program of study, and clearly cements UTS as a leading university of technology.
Find out more about the Unearthed Sydney Hackathon.