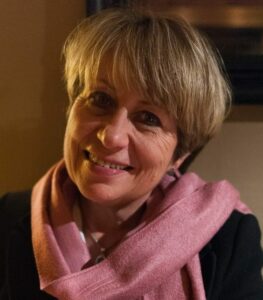 Ruth Crick
is now Professor of Learning Analytics & Educational Leadership at UTS. In an exciting appointment to the School of Education, in close collaboration with CIC, Ruth will now be spending half of her life here in Sydney, balanced with work based in the UK.
The School of Education announcement sums it up very well:
"Many of you will already be aware of Ruth's international reputation in dispositional learning analytics – she is one of the creators of the self-assessment learning tool the Effective Lifelong Learning Inventory (ELLI) and has been involved in the establishment of a Surveys for Open Learning Analytics (SOLA) platform. Her work has facilitated over 50,000 students and adults reflecting on their ability to learn and has improved the organisational learning and change processes of over 500 schools, business and educational institutions on four continents. Ruth is a long-time research collaborator with Professor Simon Buckingham Shum, Director of the UTS Connected Intelligence Centre (CIC). Her appointment will facilitate collaboration by the School of Education and CIC in a range of learning analytic projects relevant to government and education systems in Australia and internationally."
Ruth's appointment exemplifies the synchronicity between the UTS Learning.Futuresstrategy, and the learning analytics approaches of interest to CIC, which help to build learners equipped for "the age of complexity". Her work on Dispositional Learning Analytics targets the creation of resilient lifelong learners with agency and curiosity.
Since first visiting CIC last year, Ruth has already generated significant interest in her work within UTS, NSW and nationally. A core focus of her work here will be on the creation of educational Networked Improvement Communities (NICs), a concept first proposed by computing pioneer Doug Engelbart. NICs constitute one of the core strands for Educational Improvement Science, and we are working closely with the Carnegie Foundation for the Advancement of Teaching on this systemic, human-centred approach to evidence-based educational prototyping.
Learning Emergence is the international researcher/practitioner network coordinating this research program, where you can learn more about how we see learning analytics as an enabler of systemic improvement in educational organisations.