This month, UTS celebrated its very first Master of Data Science and Innovation graduates – a momentous occasion for the university's ground-breaking trans-disciplinary postgraduate degree.  The three MDSI graduates – Eduardo Lynch, Pedro Fernandez and William De Azevedo – accepted their certificates in the UTS Great Hall, before returning to the UTS Connected Intelligence Centre in Chippendale to celebrate the occasion with family, academic colleagues and industry peers.
The UTS MDSI was first launched in 2015 to fill a global talent gap for data experts, which are in high demand in all manner of industries, from oceanography to health policy work and market research.  Increasingly, companies, governments and agencies need professionals who can make sense of data and help translate it into information that can feed innovation. MDSI students develop skills at this intersection of creativity, innovation and data analysis, whilst also developing a critical, human-centred perspective on big data, learning to think ethically and systemically about data and its applications.
Eduardo Lynch, who came to the MDSI from a career in business management, said that the MDSI has opened up a number of exciting new professional pathways.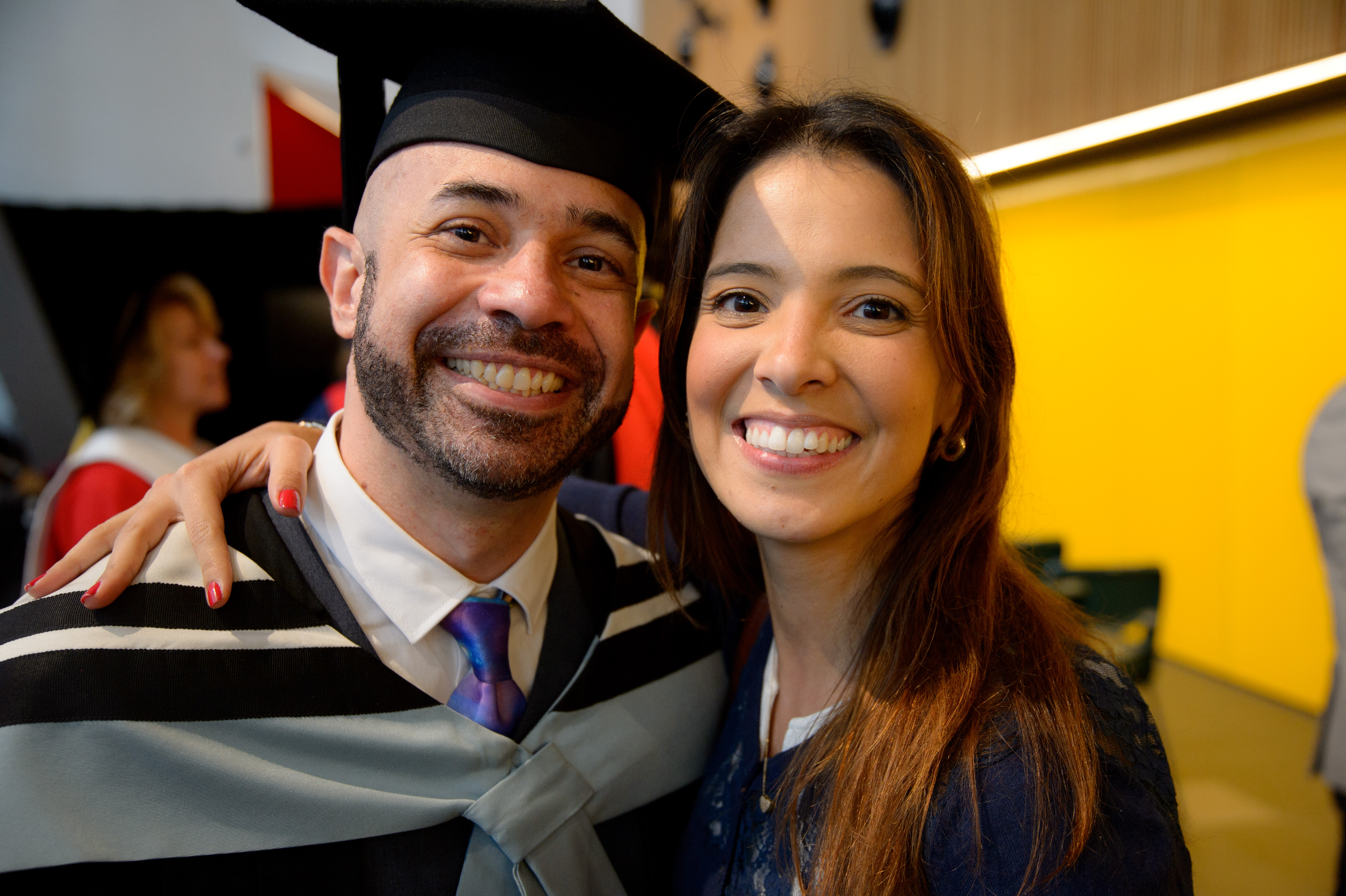 "It's changed me completely. The MDSI encourages you to really expand your skills and abilities.  We gained a lot of knowledge, and most importantly we learned how to use that knowledge in industry roles.  I took on the MDSI to change career, and I know this degree is going to help me enormously as I go out there to find new work opportunities. I have the confidence now to approach large companies or pursue self-employment if that's the way I decide to go," said Lynch.
Lynch now works for an Australian business travel company, analysing data to drive efficiency and improve customer satisfaction.
Like Eduardo, Pedro Fernandez arrived at UTS looking to change his career trajectory.  Before enrolling in the MDSI, he worked as a biochemist and ran his own business.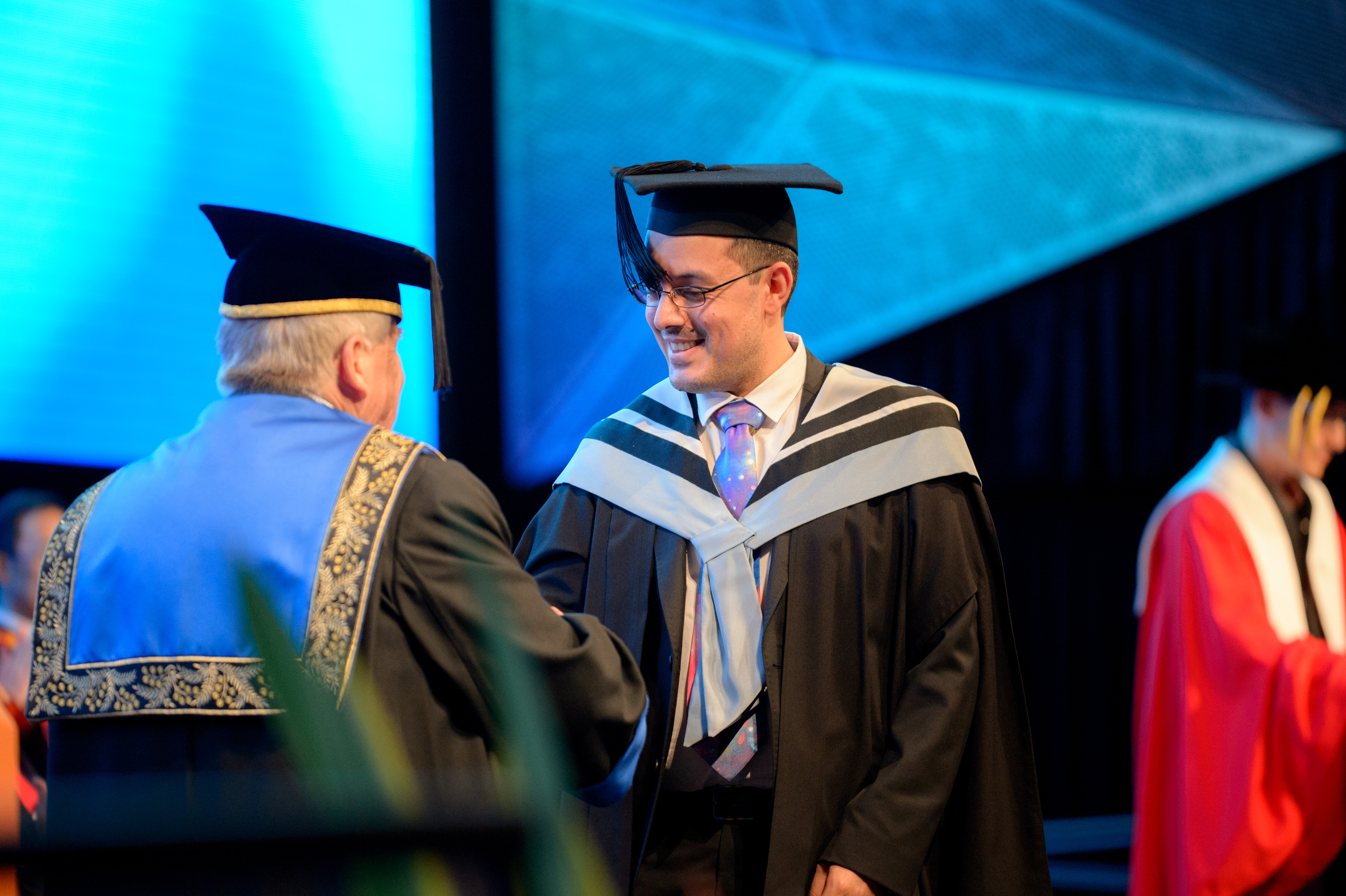 "I came to the MDSI wanting to switch gears in my life and start something new.  I'd heard of data science at UTS and I got hooked on it through an information session where we took part in a brief collaborative data activity.  I was accepted into the course and I can say now that it's surpassed all my expectations," said Fernandez.
Fernandez was recently recruited by an Australian resources company as a data scientist and has relocated to Orange, NSW.
Fellow MDSI graduate William De Azevedo is now employed at the NSW Government's Data Analytics Centre (DAC), and has also joined the MDSI teaching team as a casual academic.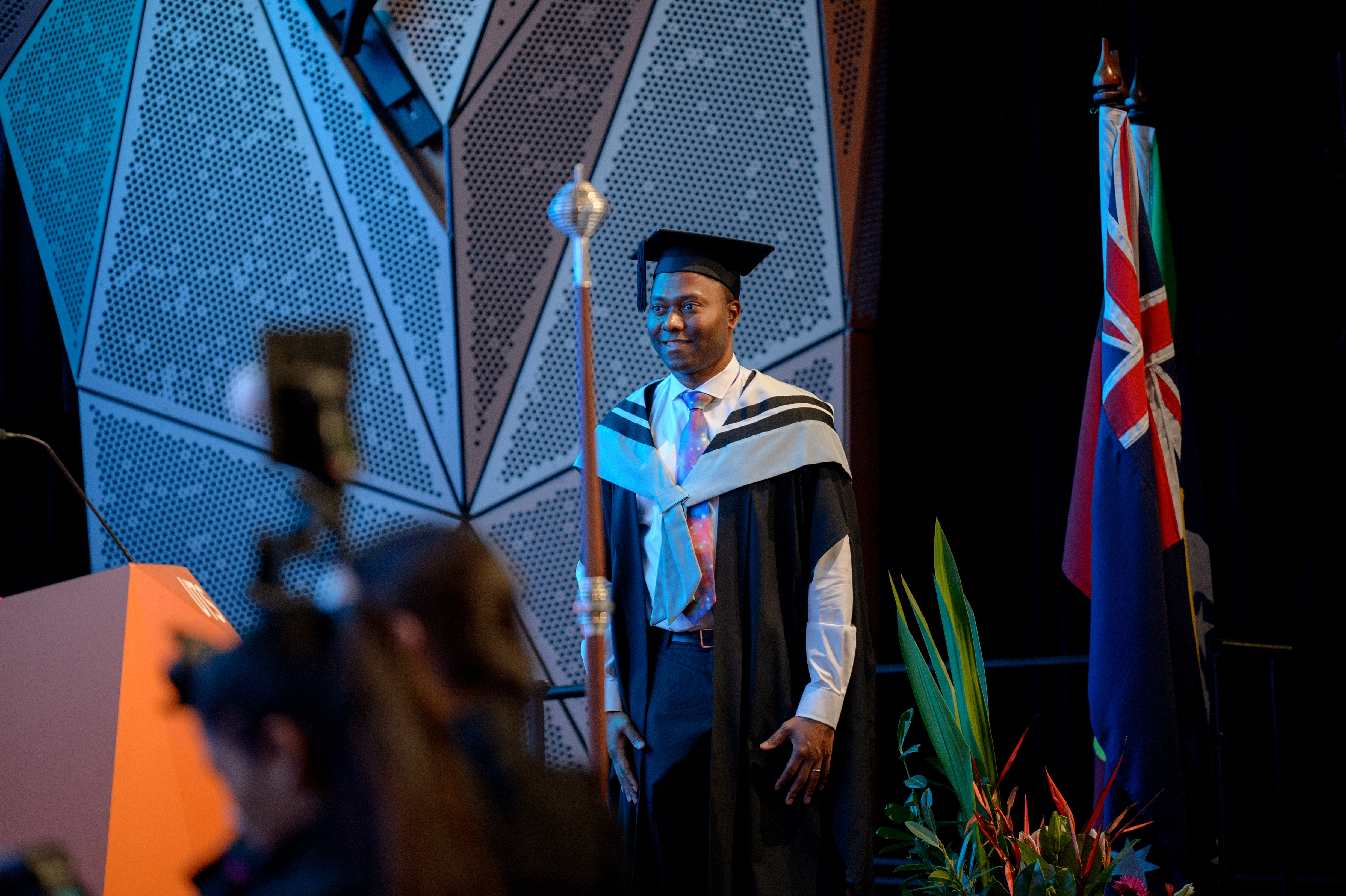 "Starting a new career is always challenging, but the MDSI has tested our abilities and prepared us to take on a variety of challenges," said De Azevedo.
"MDSI students are free to choose the elective subjects that best fit with their professional objectives. This ability to customise makes the MDSI program really dynamic. Students develop multiple new skills to attend to the demands of industry."
For all three graduates, participating in Hackathons was a highlight of the program. Hackathons are data science events where participants from universities and industry collaborate to develop algorithmic solutions to data challenges.
"Hackathons really helped me to get the experience I needed to start working as a data scientist," said De Azevedo.
"They're great events where you can use all the knowledge you've learnt and work collaboratively as a team," added Fernandez. "You have to come up with ideas in a really short amount of time, so they are not only technically challenging but they're also very good at encouraging you to get creative, and to communicate your idea effectively because at the end of every Hackathon, you have to pitch."
"I went to about seven Hackathons last year. It's like an addiction –you're thrown into something you're not at ease with and you just have to get creative and deal with it. It's a great challenge."
The success of UTS's first three MDSI graduates is a testament to the degree's focus on industry preparedness and professional adaptability.  In a few short years, the MDSI academic team has built a strong and vibrant network of industry partners, who collaborate with students on data challenges and present opportunities for future employment.
"I think that professionally, I came to the MDSI as an outsider and now I am finishing the course as part of a community – as someone who is included, someone with agency and someone who can be a game-changer," said Fernandez. "I'm feeling much more empowered and there are lots of opportunities out there for employment."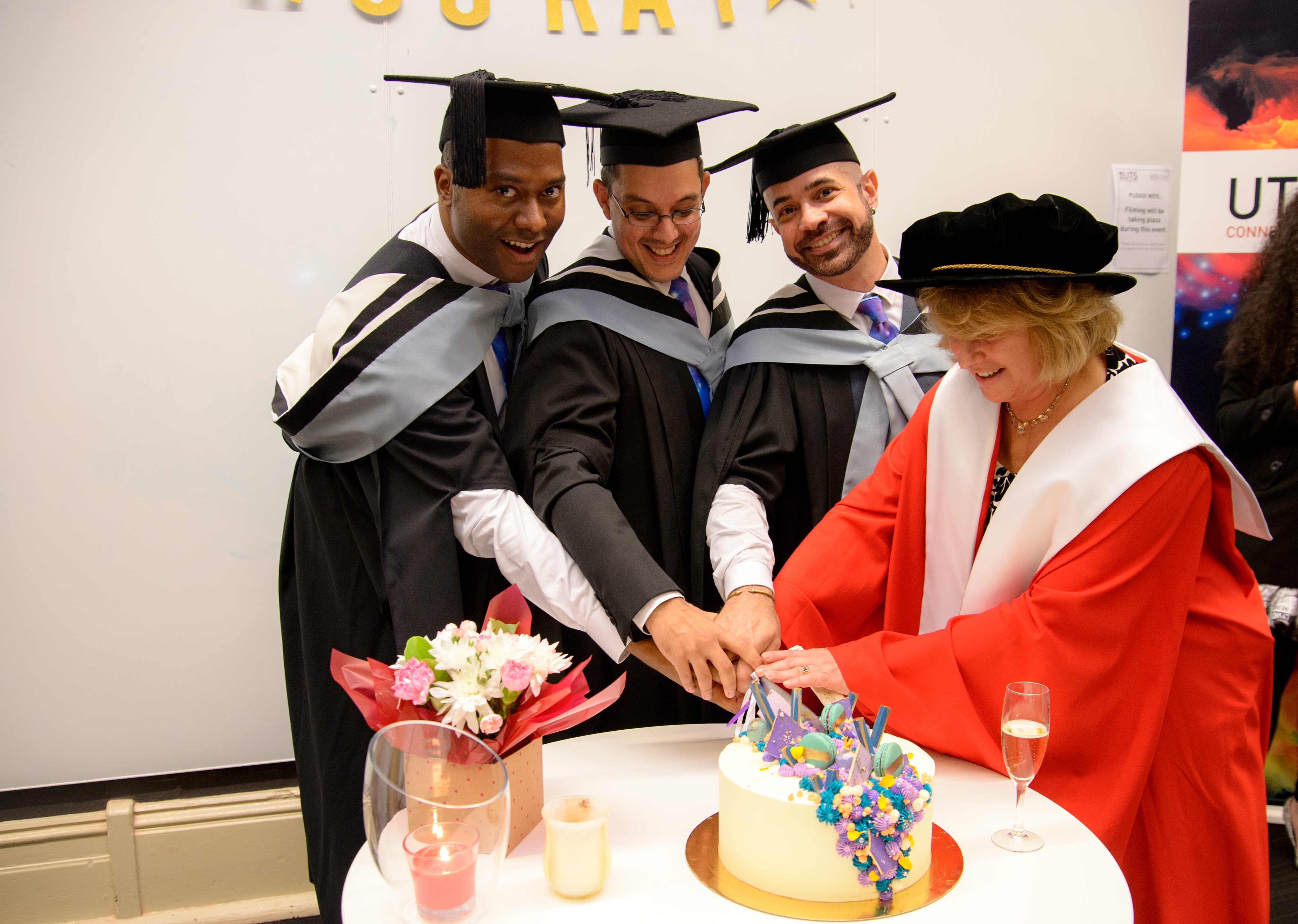 Photography by David Lawrey, 2017