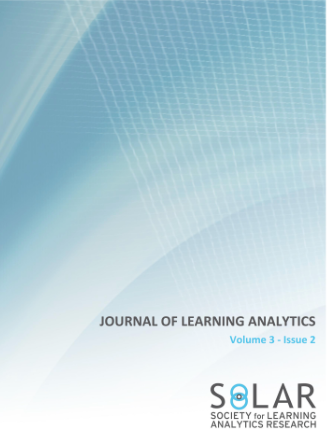 CIC Professors Simon Buckingham Shum and Ruth Deakin Crick have edited a Special Section of the Journal of Learning Analytics, published this week. Simon and Ruth (who is joint with the School of Education & Institute for Sustainable Futures) have curated the world's first collection of researcher and practitioner articles on the challenge of Learning Analytics for 21st Century Competencies. Read their editorial introduction (below) to learn more about why these are so important, and how they align with the transferable Graduate Attributes they UTS embeds into all teaching and learning.
You can enjoy full access to all the articles, since JLA is an open access journal.
SPECIAL SECTION: LEARNING ANALYTICS FOR 21ST CENTURY COMPETENCIES
Learning Analytics for 21st Century Competencies
Simon Buckingham Shum, Ruth Deakin Crick
Towards the Discovery of Learner Metacognition From Reflective Writing
Andrew Gibson, Kirsty Kitto, Peter Bruza
An Approach to Using Log Data to Understand and Support 21st Century Learning Activity in K-12 Blended Learning Environments
Caitlin K. Martin, Denise Nacu, Nichole Pinkard
Understanding Learning and Learning Design in MOOCs: A Measurement-Based Interpretation
Sandra Kaye Milligan, Patrick Griffin
Practical Measurement and Productive Persistence: Strategies for Using Digital Learning System Data to Drive Improvement
Andrew Edward Krumm, Rachel Beattie, Sola Takahashi, Cynthia D'Angelo, Mingyu Feng, Britte Cheng
Analytics for Knowledge Creation: Towards Epistemic Agency and Design-Mode Thinking
Bodong Chen, Jianwei Zhang
Tracking and Visualising Student Effort: Evolution of a Practical Analytics Tool for Staff and Student Engagement
Robin Paul Nagy
Marks Should Not Be the Focus of Assessment – But How Can Change Be Achieved?
Darrall G Thompson