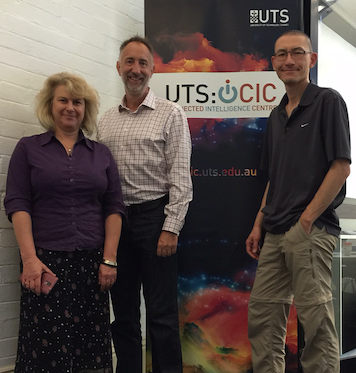 We've just spent a stimulating two days with James Stanbridge from Declara, exploring the opportunities for UTS to support different kinds of learning community with social curation tools, as well as next generation learning analytics research possibilities. Here I am with James and CIC's Theresa Anderson, recording this moment for posterity!


Declara provides many of the tools common in social networking and bookmarking, with a recommendation engine that seeks to personalise the user experience. Resource collections may be private, UTS-only or public, and documents can be annotated and discussed.
CIC is working with ITD, IML and the Library to coordinate its evaluation as a tool for both staff and student-initiated learning, and we're now seeking groups interested to experiment. Contact CIC Senior Manager Georgia.Markakis@uts.edu.au to learn more . . .