Date: Thursday, 8th December 2022
Time: 09:00 AM
Location: Building 11, Broadway, Ultimo, 2007



Australian Learning Analytics Summer Institute (ALASI22)
University of Technology Sydney, 8-9 Dec. 2022
Building 11, Broadway, Ultimo, NSW 2007
We are delighted to announce that the 2022 Australian Learning Analytics Summer Institute (ALASI22) will be held face-to-face, in Sydney! After the 2 year hiatus, it will be fantastic to connect with each other again, welcome new people into the community, to share our know-how and know-who to build the Learning Analytics community's capability.
ALASI has been timed to follow immediately after ASCILITE 2022 at University of Sydney, so if you're attending just add an extra 2 nights on, and walk down the road to UTS 🙂
This is an in-person event, Covid-precautions permitting!
The Call for Proposals to run panels/workshops/tutorials will come out shortly…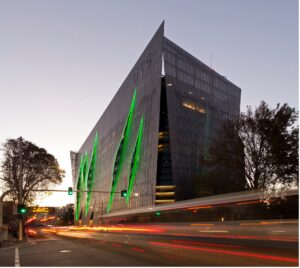 Registration
We're looking to set rego at $300 for 1.5 days, including event dinner, in keeping with previous years. Details to follow…
Contact
Queries: cic@uts.edu.au with Subject: ALASI22
Organising Team
Simon Buckingham Shum (University of Technology Sydney)
Linda Corrin (Deakin University)
Gabrielle Gardiner (University of Technology Sydney)
Sarah Howard (University of Wollongong)
Kirsty Kitto (University of Technology Sydney)
Srecko Joksimovic (University of South Australia)
Hazel Jones (Griffith University)
Lisa Lim (University of Technology Sydney)
Danny Liu (University of Sydney)
Grace Lynch (University of New England and Society for Learning Analytics Research)