Date: Wednesday, 8th June 2016
Time: 12:00 AM
Location:



Following Professor Anthony Bryk's visit to Sydney and his Master Class in improvement science pursued through networked improvement communities (NIC), the Connected Intelligence Centre hosted three NIC@CIC events in May and June 2016.
These seminars highlighted the work of three schools who participated in the Master Class and other projects with UTS, focusing on developing students as 'resilient agents of their own learning'.
The Seminar on 8 June highlighted the work of Redlands School.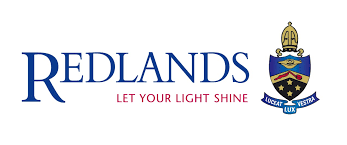 Robin Nagy UTS Seminar at CiC June 8th 2016 from Robin Nagy on Vimeo.
Presentation Slides
---
About the Event
There is an urgent need for our educational system to shift assessment regimes from a narrow, high stakes focus on grades, to more holistic definitions that value the qualities that lifelong learners will need. The challenge for learning analytics in this context is to deliver actionable assessments of these hard-to-quantify qualities, which are valued by both educators and learners.
In this session, Robin Nagy, Dean of Students at Redlands School will describe an approach for tracking student effort, deployed in successive versions over 6 years in secondary schools. This demonstrates how a student quality such as "effort" can be assessed by teachers in a practical way, and the insights that visual analytics can provide as a basis for productive dialogue among staff and students. The engagement and professional development of teachers is critical to embedding and sustaining novel analytics of this sort. This approach is an example of an Improvement Science methodology (Bryk, 2015), in which the emphasis is on targeting an issue that has been identified as a key driver for success, using analytics to track variables that are as thoroughly grounded in research as possible, but equally important, rendered in a practical form — for use by practitioners (not researchers), in authentic contexts (not artificial settings).
You will have the chance to try out the web assessment tool yourself, to provoke discussion on whether this is an approach that your own teams might consider.
Robin Nagy
Robin Nagy is the Dean of Students at Redlands School, Sydney. Prior to this, he worked for 6 years at Cranbrook School, Sydney as a Housemaster and Teacher of Mathematics. Robin also worked internationally as a Mathematics Teacher and Head of Year for four years in Bangkok Patana School, Thailand and for six years in City of London School, UK.
Who should attend?
Teachers and Educators from Sydney schools and communities.
Researchers interested in impact and improvement science, data and learning analytics.
Policy makers responsible for Learning Futures and transformation at scale.
Why attend?
This is an exciting opportunity to become part of the innovative and pioneering team of Networked Improvement Community in Australia and the UK. You will benefit from examples from practice, make connections to follow up and become part of the CIC community of interest, as well as find links to further research evidence and opportunities for collaboration.
What is a NIC?
A Networked Improvement Community (NIC) is a community engaged in a process of disciplined enquiry, combined with the use of networks to identify, adapt and successfully scale up promising interventions in education. They bring together researchers and practitioners to accelerate learning in key areas of education – for example the need to develop resilience in learning in students.
When
Wednesday 8 June, 2016. 4:30-6:30pm
Where
CIC Ideation Studio, Building 22, Ground Floor, 2 Blackfriars Street, Chippendale, Sydney.
Map
Cost
Free