Date: Wednesday, 25th May 2016
Time: 12:00 AM
Location:



Following Professor Anthony Bryk's visit to Sydney and his Master Class in improvement science pursued through networked improvement communities (NIC), the Connected Intelligence Centre hosted three new NIC@CIC events in May and June 2016.
These seminars highlighted the work of three schools who participated in the Master Class and other projects with UTS, focusing on developing students as 'resilient agents of their own learning'.
Professor Ruth Crick (joint CIC, School of Education & Institute for Sustainable Futures) also highlighted the research evidence behind this work and how it interfaces with practice and the improvement process.
The Seminar on 25 May highlighted the work of – Turramurra High School
InSITE Movie presented on the day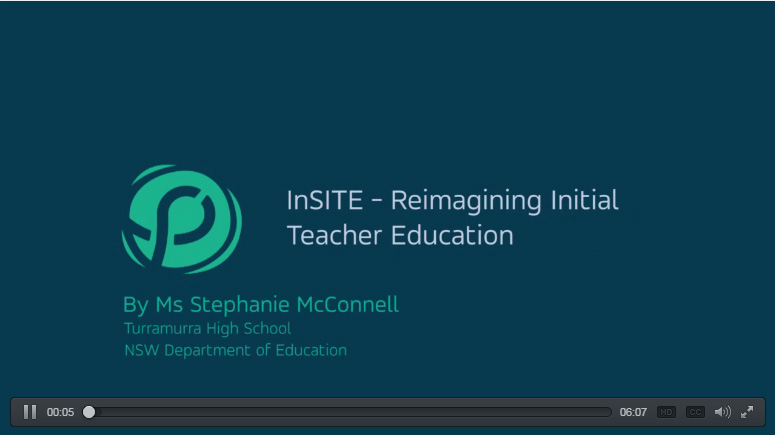 ---
About the Event
Turramurra High School is drawing on the principles of improvement science to scale up project based learning across the school, designed to empower students to become resilient agents of their own learning and life narratives. It is also re-imagining initial teacher education, in partnership with UTS, to empower new teachers to facilitate futures focused learning. Principal Stephanie McConnell and the Turramurra High School team will be presenting their work, with examples from practice and from students, as well as input from research. They will present their findings from a transdisciplinary project focused on Shaun Tan's Arrival, which used the Crick Learning for Resilient Agency Profile as a tool to stimulate reflection and self-directed project work.
Who should attend?
Teachers and Educators from Sydney schools and communities.
Researchers interested in impact and improvement science, data and learning analytics.
Policy makers responsible for Learning Futures and transformation at scale.
Why attend?
This is an exciting opportunity to become part of the innovative and pioneering team of Networked Improvement Community in Australia and the UK. You will benefit from examples from practice, make connections to follow up and become part of the CIC community of interest, as well as find links to further research evidence and opportunities for collaboration.
What is a NIC?
A Networked Improvement Community (NIC) is a community engaged in a process of disciplined enquiry, combined with the use of networks to identify, adapt and successfully scale up promising interventions in education. They bring together researchers and practitioners to accelerate learning in key areas of education – for example the need to develop resilience in learning in students.
When
Wednesday 25 May, 2016. 4:30-6:30pm
Where
CIC Ideation Studio, Building 22, Ground Floor, 2 Blackfriars Street, Chippendale, Sydney.
Map
Cost
Free