Date: Monday, 25th April 2016
Time: 12:00 AM
Location: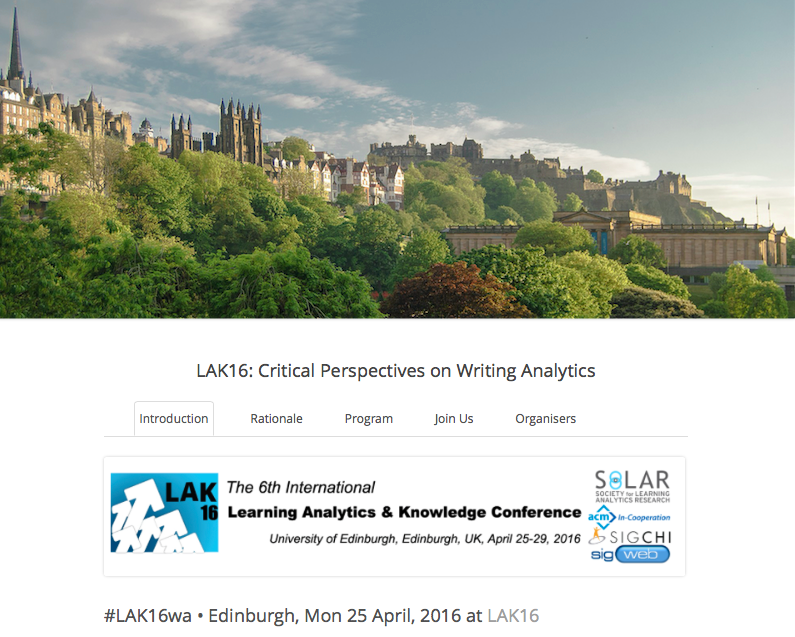 Writing Analytics research and practice deploy computational analysis of student writing for the purpose of (i) understanding writing processes and products in their educational contexts, and (ii) delivering better feedback to learners and educators. The workshop reflects a distinctive LAK perspective, namely, a holistic approach in which the definition of "the system" and "success" is not restricted to IR metrics such as precision and recall, but recognizes the many wider issues that aid or obstruct analytics adoption in educational settings, such as theoretical and pedagogical grounding, usability, user experience, stakeholder design engagement, practitioner development, organizational infrastructure, policy and ethics.
Learn more about this workshop led jointly by CIC members, and colleagues at Arizona State University and the Open University.