Date: Tuesday, 18th October 2016
Time: 02:00 PM
Location: CIC Ideation Studio


Innovation Capability, Epistemic Fluency and Literacy: Adventures in Distinctive Excellence for Teaching & Learning Environments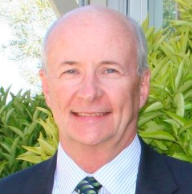 We were delighted to welcome Professor Tom Carey to CIC this afternoon, where he hosted a 3 hour briefing and conversation with UTS academics specialising in innovation, creativity and transdisciplinary learning. In addition to his many peer reviewed publications on educational innovation, check out his InsideHigherEd column on topics such as Is the Future of Liberal Arts Programs "K-Shaped"?, and Innovation Networks … to advance teaching and learning.
Abstract: When all of our universities claim to be excellent in teaching and learning, how can an institution develop and sustain a truly exemplary teaching and learning environment…and be recognized for doing so? Our particular focus in this discussion is on Signature Graduate Attributes in Emerging Learning and Knowledge Practices as a distinctive "Extra-Value Promise" for a program or institution.
2 – 2:50pm: Innovation Capability as a Graduate Attribute. What capability do all graduates need in order to engage with innovation practices as individuals and teams, and with innovation processes in their organizations? What special capabilities would enable our graduates to develop roles as Innovation Connectors and Catalysts?
3 – 3:50pm: Epistemic Fluency for K-Shaped Learners.  We used to be able to make the case that graduates in liberal arts programs were distinctive "T-shaped Learners", adding broader understanding to "I-shaped" learning focused in a discipline. As transferable attributes become pervasive, how can our programs add another dimension of distinctive value? How do capabilities like Epistemic Literacy and Epistemic Fluency fit into such developments?
4 – 4:50pm: Adventures in Distinctive Excellence in Teaching & Learning. We'll explore initiatives where new Signature Outcomes are emerging to highlight the distinctive missions, values and cultures of programs or institutions. There is a common framework and a shared sense of adventure…but no single blueprint for success!
4:50 – 5pm Wrap up followed by drinks
Biography: Tom Carey works with higher education institutions and systems in Canada and the U.S. to develop and sustain exemplary teaching and learning environments for undergraduate success, as a "connector, coach and catalyst" in leadership strategy and faculty collaborations.  He is currently a Visiting Scholar in the University of Queensland's Institute for Teaching and Learning Innovation.
In Canada, Tom is an Executive-in-Residence for Teaching and Learning Innovation with the British Columbia Association of Institutes and Universities and with two institutions in Ontario (George Brown College and York University). Other recent Canadian work also includes research and innovation on Assessment for Improvement of Program Learning Outcomes and on Design Thinking in the Ontario Higher Education System for the Higher Education Quality Council of Ontario, and on Faculty Support and Assessment Strategies for eCampus Ontario.
In the U.S., he is a Research Professor in the Center for Research in Math and Science Education at San Diego State University. Other recent U.S. roles include Senior Partner at the Carnegie Foundation for the Advancement of Teaching, Faculty Networks Advisor for the California Community Colleges Success Network, Visiting Senior Scholar at the California State University Office of the Chancellor and Chief Learning Officer for the MERLOT OER  Network.
Tom previously served as Associate Vice President for Learning Resources and Innovation at the University of Waterloo, co-leader of a research theme in the national Tele-Learning Network of Centres of Excellence, Visiting Scholar in IBM Canada's Center for Advanced Studies and Director of teaching and learning centres in two public research universities. He has a Ph.D. in Computer Science and a graduate Certificate in University Management.